main menu
direct links
Your online success... is our business!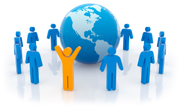 At Click2.com we realise that the internet is a revolutionary tool to enhance business in the new millennium. Those who have recognised this fact are already prospering while those that ignore it are missing out on a great opportunity.

Our mission is to help business utilise the Internet to enhance their business prospects across borders, now and into the future, using our proven on-line experience and expertise. Read more >
About Us
Click2.com Pty Ltd was incorporated mid 1999 and we are based in Melbourne, Australia. Our team brings a combined total of over 15 years of experience with web and graphics design, programming and related fields and over 25 years of business and
marketing experience. We have the in-house creative talents and expertise needed to develop cost effective seamless and effortless web solutions for all your online needs. Client satisfaction is always foremost in our minds. We are committed to providing a quality designed product in a timely & professional manner. Read more >
Our services
We offer our clients a range of internet and computer services which include highly interactive user friendly and practical web sites. They range from the basic to 'the Full Monty' featuring sophisticated customized programming.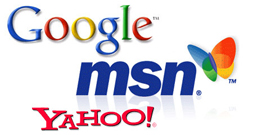 Web site development, monitoring and webhosting
Search engines research, submission and optimisation
Site maintenance and content/catalogue updating
Managed PPC Ad campaigns (eg. Google Adwords & Yahoo etc.)
Graphic design such as Logos, business banners etc.
Server customized programming in ASP, PHP, Perl etc.